JIAYU G2F Unicom version of the real machine appeared to change the screen size
Mall had JIAYU phone Unicom version coming out JIAYU G2F confirmation will be listed in the country, the same message as before, China Unicom version of screen sizes vary, there Unicom mobile version display version and comparison photos released.
G2F Unicom version is still 4.3 inches screen size, resolution down to 854 * 480 FWVGA level, instead OGS full fitting technique, the surface is a second generation Corning Gorilla Glass, by comparing the photo below, although China Unicom version of the resolution the low rate of two files award, but eventually the display will faint 720P resolution better than the mobile version of the trend.
Unicom version of the specification should be no other changes, the processor is the main frequency of MT6582 MTK 1.3GHz quad-core, supplemented 1G RAM +4 G ROM memory, after the former 2,000,000 8,000,000 pixels dual camera, 2200 mA battery, equipped with Android 4.22 version of the system, supports WCDMA + GSM dual sim dual standby and other common electronic compass sensor.
Although not officially announced the price is expected to JIAYU G2F Unicom version will not be cheaper than many mobile version of 499 yuan, in addition to the eightcore version as listed G4 / G5/G6 other products, JIAYU phones have covered 299 yuan -1799 yuan various prices, increasingly comprehensive product line.
Display contrast: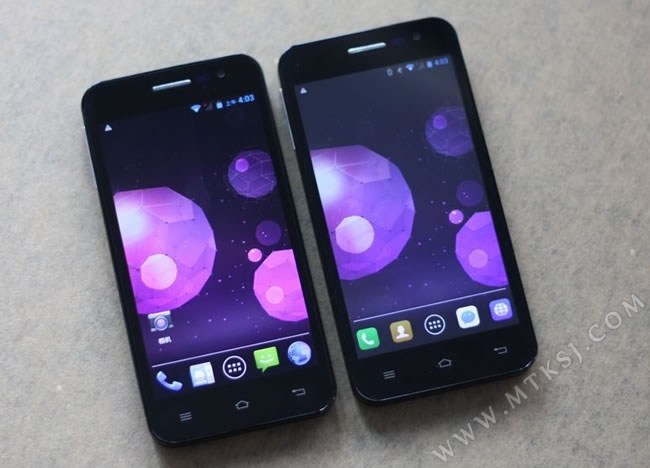 Left: Unicom version, right: Mobile Edition