Gigabyte released its first 6-inch large-screen smartphone Saga S3
Gigabyte GSmart Mobile Communications brand products are used in the vast majority of the MTK program, recently launched another new machine, the release of a smart phone-Saga S3 has a large number of the screen, it comes with a 6-inch giant screen, and the design aspect also.
The figure below shows the effect of GIGABYTE Smart Saga S3 design style more rounded, rough look like increasing numbers Rey R3, but many SAGA S3 than R3 nice design, its thickness is only 8.5 mm, 83 mm width proof screen frame also narrow enough, but the effect should not be so exaggerated figure.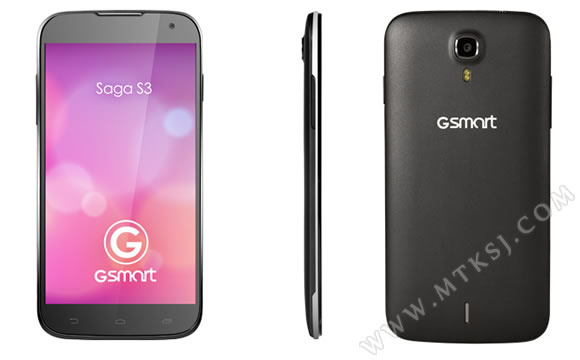 6-inch IPS big screen is the most eye-catching part of the aircraft, with 1280 * 720 resolution, the screen is GSMART many products in the largest models. SAGA S3 also features a main frequency of 1.3GHz quad-core processor A7, obviously MTK MT6582 quad-core, 1G RAM +8 G ROM memory, can support up to 32G expansion. S3 has an 8-megapixel f/2.0 aperture Sony back-illuminated camera, 2.0 megapixel front camera supports voice-activated camera, standard 3000 mA battery, support WCDMA / GSM dual card dual standby and Android 4.2 system. This article from MTK mobile phone network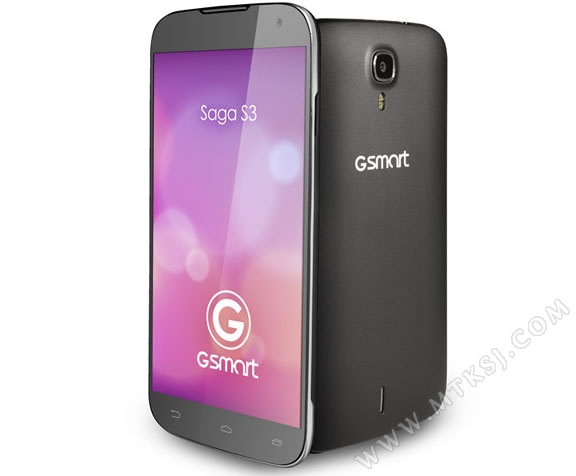 Gsmart SGAG S3 may be the first in the Taiwan market, the price not yet announced.