Recent new upcoming 8-core phone list (NO.1):Amoi big V2X
This year's March destined not calm, in addition to select a number of mobile phones around the outside of Women's Day on sale, there are many other not listed on the new machine also officially unveiled this month, repeated delays of the last full month vivo flagship XPLAY3S market, with its origins FIND7 quite OPPO's flagship dual version will debut on March 19, said that Huawei MATE2 LTE version will be launched this month, known as anti-millet IUNI millet phone will debut at the 18th, another HTC / Sony and so are the domestic sale of new aircraft this month, show a new wing for the good weather, and even cool also Jingdong base situation radiance a big move in the 11th, the two are hand released mysterious new collaboration for the time being there are other unknown.
Not that far, there are only MTK platform for a variety of new products will be released on sale in the near future, to take stock of what we have today, these new machines, the following products in chronological order.
Big V Series new members: Amoi big V2X
Big V upgraded version of the upcoming second generation - big V2X, internal number Amoi A928.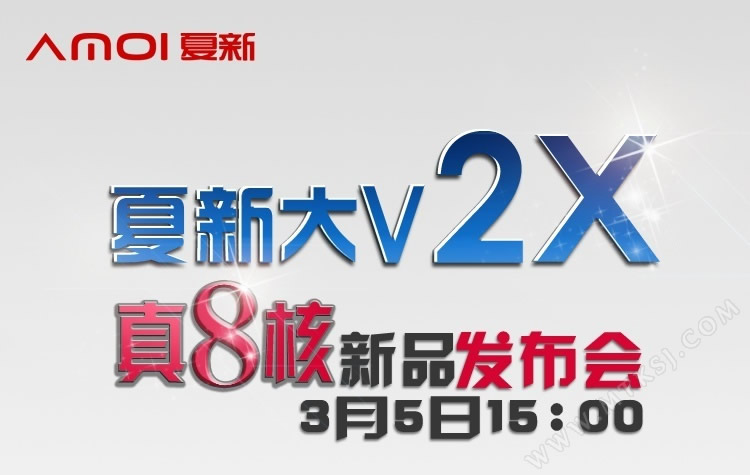 Upgrade the aircraft to MediaTek latest 8-core platform, equipped with a 1.7GHz main frequency MT6592 eight-core processor, 5-inch 1080P Full fitting screens and 13 million pixel camera Sony stacked. Memory specifications mainstream, as a combination of 2G RAM +32 G ROM to support the expansion, 2250 mA battery larger than the second generation of 2100. Big V2X also features a new custom system UI, built-common sensors, Unicom / 3G mobile version should be able to support dual sim dual standby.
Measurements for size 140 * 70.5 * 8.3mm, thinner.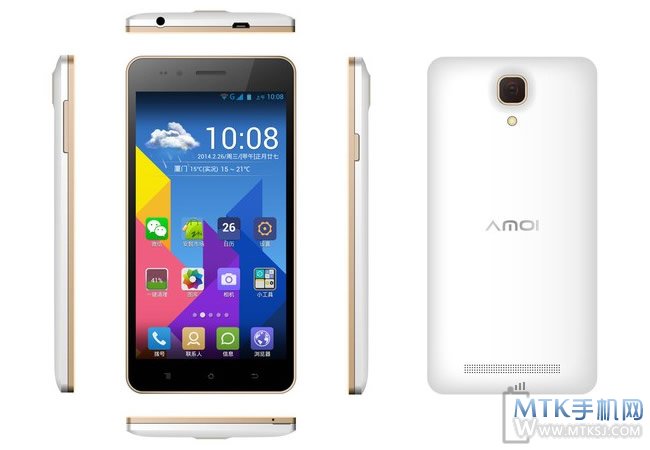 The machine's starting price of 1499 yuan